Die SZD210 mit gewissen Vorzügen. Vereinfachte Handhabung und höchste Griffsicherheit. Schonend trainiert. Stählern leistungsfähig und abwechslungsreich.
● Deliverable in 1 - 3 days.
Regular price
119,95 €
Sale price
69,99 €
Unit price
per
Sale41%
Sold out
Description

SUPERIOR QUALITY

Black chrome-plated heavy-duty steel with partially knurled surface for grip. High quality fasteners minimise slack and prevent weights from slipping or wobbling.

YOUR ADVANTAGE

With this SZ bar, you train much more gently on your joints than with conventional dumbbells. The special size with a length of 120 cm makes it easy to handle. Also ideal for beginners to barbell training. You can lift weights of up to 250 kg in the future. Are you ready to strengthen your biceps?

PRECISION CHANGING

The texture of our handles ensures maximum grip safety. An extra-long and robust bronze bush bearing serves to ensure smooth rotation of the weight plate receiver.

VARIETY

With this bar, exercises such as biceps curls, triceps press, bench press (narrow and wide grip), neck pull, bent-over rowing, shoulder press and many more are absolutely no problem. A pleasant workout for your wrists thanks to the special SZ shape.

Grip length: 82 cm
Length of one grip: 17 cm
Diameter of the handle: 3 cm
Diameter of the receptacle: 5 cm

THE NEOLYMP PROMISE

We are a small start-up from Berlin and want to expand your training at home many times over with the highest quality equipment and give you a carefree workout. Customer satisfaction is our top priority, so our team is always happy to answer your questions and listen to your suggestions.
Versand & Retoure ab 30 € kostenlos

Der Versand ist in Deutschland ab 30 € Mindestbestellwert kostenlos für dich.
5 Jahre Garantie

Unsere Produkte sollen höchsten Qualitätsansprüchen genügen. Deshalb bieten wir dir eine erweitere Garantie.
inkl. E-Book-Download

Mit dem Kauf dieses Produktes erhältst du Zugriff auf unsere ständig wachsende E-Book-Bibliothek. Deinen persönlichen Download-Coder erhältst du mit deinem Paket.
Schnell und sicher zahlen

Wir unterstützen alle gängigen Zahlungsanbieter über unser verschlüsseltes Zahlungsportal. Darunter auch Raten- und Rechnungskauf über Klarna.
Später zahlen mit Klarna o. Paypal

Mit unseren Zahlungspartnern Klarna und Paypal kannst du auf Rechnung kaufen und nach 30 Tagen bezahlen.
Muscle groups: Arme, Rücken.
Teilen
View full details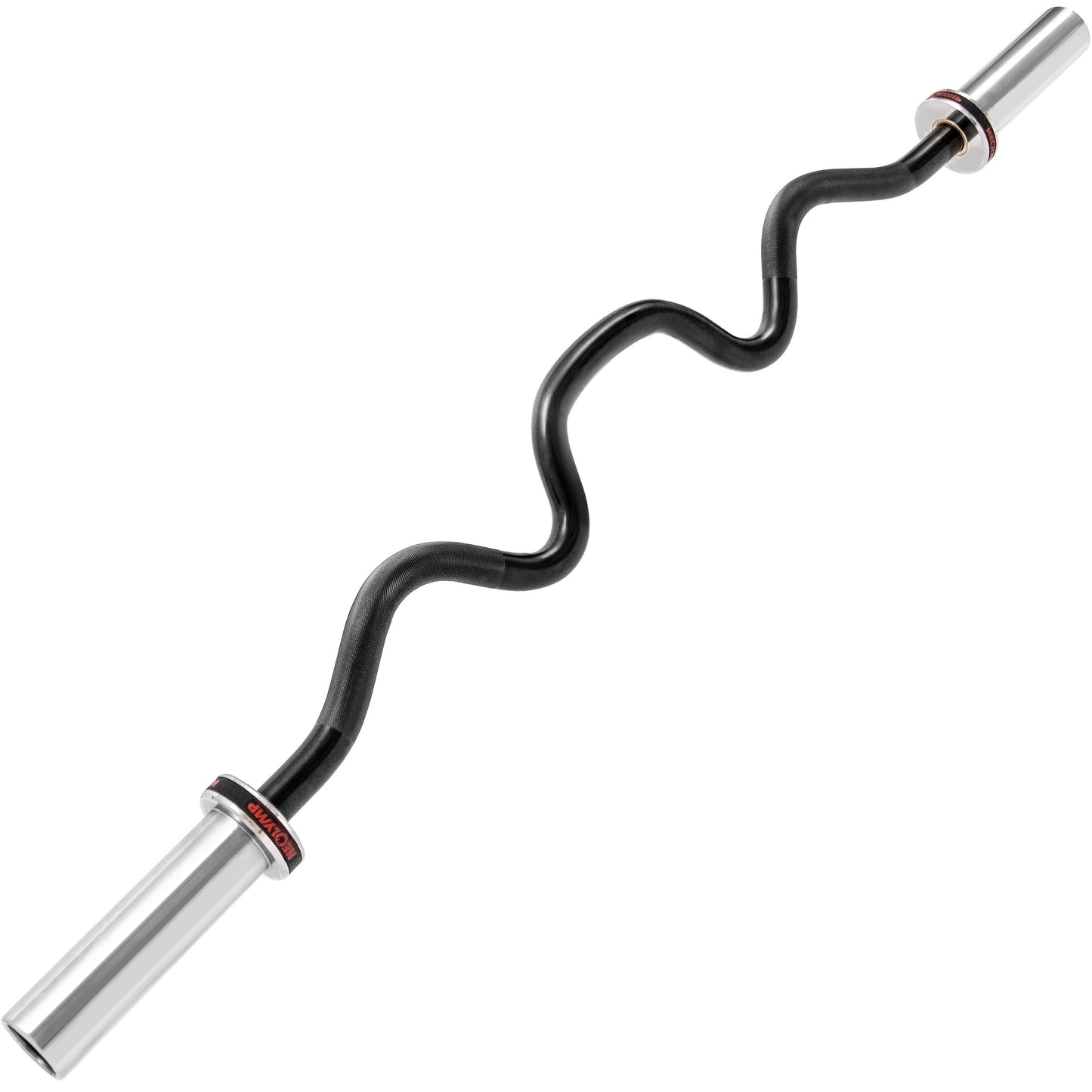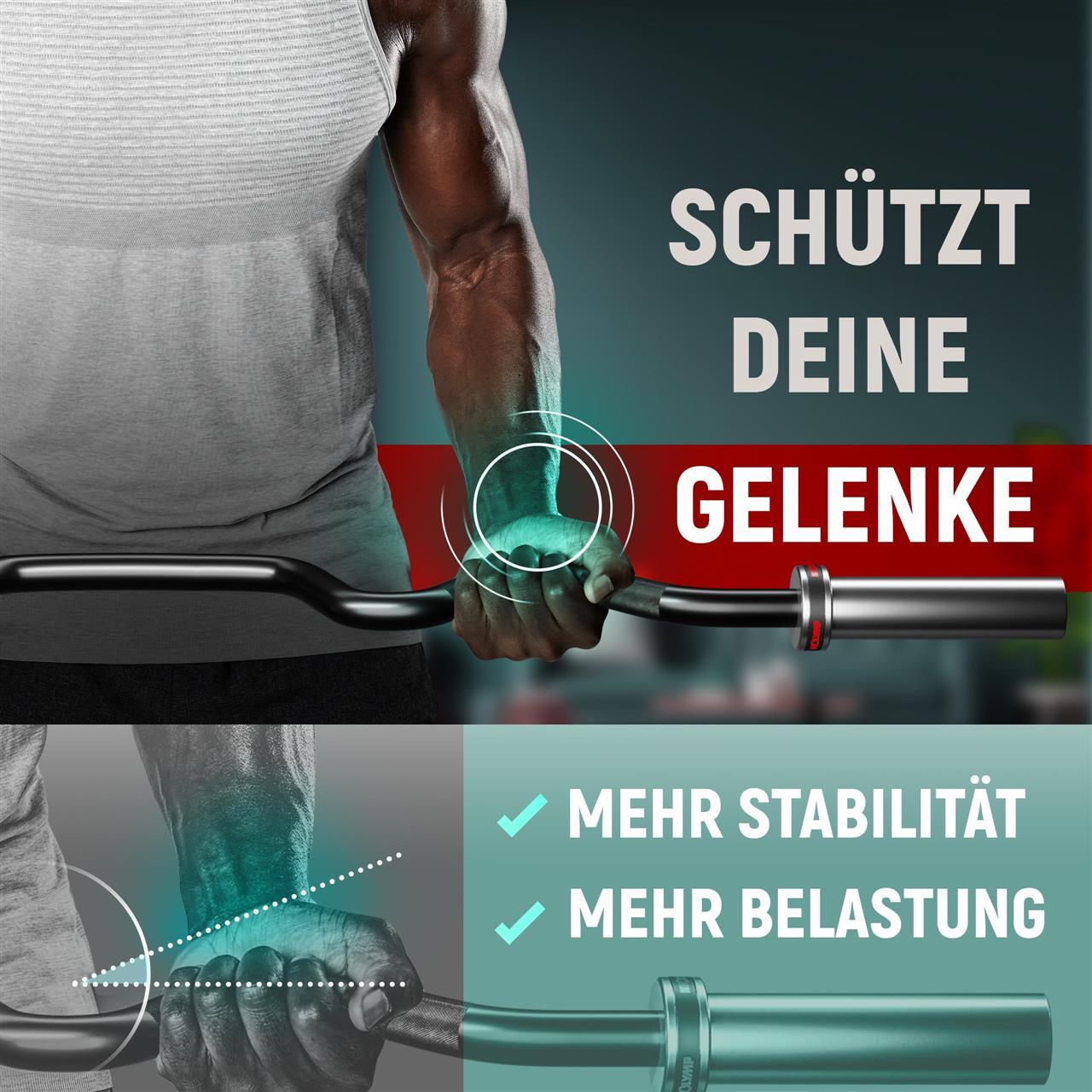 Die massivste Form des Trainings
Gewichte sind schon seit Zeitaltern ein zentraler Bestandteil vieler Trainingsarten. Mit ihnen erreicht man so gut wie jede Muskelgruppe. Dennoch hat sich die Art sie zu verwenden teils extrem gewandelt. 
Saubere Ausführung
Mit unseren bebilderten Anleitungen und Video-Workouts erlernst du schnell die richtigen Bewegungen und worauf du achten musst um den Effekt zu maximieren und die das Verletzungsrisiko gering zu halten.
Perfekt angepasste Produkte
Von durchdachter Ergonomie, optimalen Formen und ausgewählten Materialen zeugt unser Anspruch an Fitnessprodukte. Überzeug dich selbst davon, dass Gewicht nicht gleich Gewicht ist!
Kostenloses E-Book mit Übungen
Zu jedem Bänderset erhältst du deinen Downloadcode für unsere stetig wachsende E-Book-Sammlung. Zu deinen Fitnessbändern haben unsere Coaches wertvolle Motivationstipps, Ernährungshinweise und über 100 Übungsanleitungen zusammengestellt.
DU in unserer Family
Auch nachdem du deine Bänder von uns erhalten hast, sind wir für dich da.  Unser erstklassiger Support ist jederzeit ansprechbar und mit Sportbegeisterten und Fitnesscoaches besetzt. Auf unserem Youtube-Kanal erfährst du von den neusten Trends und Übungen und auf Social Media halten wir doch auf dem Laufenden, was unsere Neuheiten und Aktionen betrifft.
Super Qualität
Die Bumper Plates und die SZ Stange sind richtig gute Qualität.
Alles wurde sehr schnell geliefert.
Der Email-Kontakt mit dem Neolymp-Team war sehr freundlich und kundenorientiert.
Ich würde hier jederzeit wieder bestellen.
SZ-Stange
Im großen und ganzen alles super!
Netter und hilfsbereiter Kundenservice !
Sehr Gute Stange
wirklich ernsthaftes Equipment, kein Spielzeugschrott
Gute Stange!
Diese Stange kann ich sehr empfehlen. Wertig, aber dennoch günstig.